by Nedim Hadrovic
Coalition staff journalist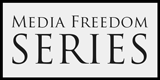 Newly minted and taking examples from democracies way west of its borders, Kosovo's Constitution has the ingredients to perform what it endeavors to do. In practice, though, it falls short of ensuring that the country's many laws promising good governance work on the ground. This is perhaps nowhere more reflected than in Kosovo's media.
The constitutional guarantee of freedom of expression "without impediment" has not translated into strong protections from political meddling, budget shortfalls and physical attacks on journalists.
"Kosovo's legislation provides a healthy infrastructure for media," Albulena Sadiku of the Balkan Investigative Reporting Network (BIRN) tells me, but "the problem lies with the editorial independence of the majority of media outlets, who are by default totally dependent on financial input through advertising funds."
Although a widespread problem throughout the Balkans, the issue of advertising revenue exercising influence over the editorial integrity of publications is amplified in Kosovo. But it is only one piece making up the larger jigsaw of issues plaguing the integrity of the country's press.
Playing Favorites
Imer Mushkolaj, Board President of the self-regulatory Kosovo Press Council, points out the close relationships among the country's media and its major stakeholders, and mentions that this is immediately apparent in the reporting.
If a journalist is writing a comparative economic piece on different public companies, for example, and writes disproportionately about one more than another, Mushkolaj says over time, it becomes obvious "that the journalist is working for that company."
These two examples may naturally be traced to the general and current problems of low revenue within newsrooms and low wages for journalists, respectively. The problem is that in Kosovo, these challenges practically have become part of the mainstream.
The constitutional guarantee of freedom of expression "without impediment" has not translated into strong protections from political meddling, budget shortfalls and physical attacks on journalists.
This all contributes to "a very low public trust towards media, specifically online media, which are often seen as spin doctors, sensational click-bait and revenge tools" in the wider arena of Kosovo politics, says Faik Ispahiu of KALLXO.com, a joint news project of Internews Kosova and BIRN.
The 2013 Human Rights Report by the US State Department says "growing financial difficulties left the editorial independence and journalistic professionalism of both print and television media vulnerable to outside influence and pressure."
The dire financial state of Kosovo's media also means journalists often aren't paid – and when this happens, either the content suffers or journalists retaliate against the outlet through lawsuits.
The Media as a Target
This retaliation can boil over into verbal and physical attacks against bereft journalists – which was exactly what happened to Gazeta Tribuna's Zekirja Shabani. The former economy editor-in-chief, Shabani announced to the editorial board that he planned to sue the paper for not paying the entire staff for two months. He was called into the newspaper owner's office, where he was verbally abused, subject to pressure to sign an illegal contract termination, and physically assaulted.
Attacks on journalists and media workers are a widespread problem in the country. To this day, Shabani says he gets calls from people threatening to kill him. "In Kosovo, where newspapers are dependent on politics, criminal and other interest groups, attacks on journalists are evident," he says.
According to the European Commission, 26 cases of attacks, threats and obstruction of journalists were under investigation in Kosovo in 2015.
The hierarchical power structure in the country is evident in the preferential treatment of cases by police. In a classic example, a journalist who point out abuse of power by a politician's son was immediately silenced by the police, whereby a parallel case of a media worker who was threatened by a person in the institutional ranks received practically no attention.
Shabani, who is now the head of the Kosovo Journalist Association – making him the target of further threats – recently founded Gazeta Fjala, an online portal that claims to be committed to fair and unbiased reporting.
Founding his own outlet was an act of resilience for Shabani – against the reactions and rebuttals from his colleagues and fellow outlets following his run-in at Tribuna. "It was hard for me to find another job, even though I have more than 10 years experience both as a journalist and editor," Shabani explains.
Online portals, however, are subject to much criticism when it comes to professionalism, as most exercise "copy-paste" journalism based on incomplete research. Further, almost none of the journalists "employed" by online portals have regular employment contracts. The result is a very shaky system of journalism that is hardly reliable.
An Un-free Press?
Kosovo's legislative progression in the past decade-and-a-half, since the effective power transfer to the UN Interim Administration Mission in Kosovo in 1999 and then to independence in 2008, has seen promising constitutional changes, many of which promised transparency in many aspects. But the lack of any effective implementation of these laws means this has fallen way short of initial promises.
Media still remains a meddled-with aspect of society. Access to information and transparency thereof is only promised on paper. Adding to this the poor treatment and general state of media workers, and Kosovo finds itself ranked 90th worldwide in terms of press freedom, according to both Reporters Without Borders and Freedom House. Relegated nearly a hundred countries down, alongside many countries that exercise more downright blatant abuses of power, can't be good for Kosovo.
And although the physical abuse of journalists has waned since the Serb handover in 1999, following brutal attacks by police forces, "this is a problem that still very much exists and is something that is manifested in both verbal and physical forms, which we try and keep track of this as best we can," says Oliver Vujovic of the South East Europe Media Organisation.
Civil society, as is standard practice in the so-called transitional Balkan states, has a very strong presence and monitors these problems through platforms and tangible, data-based reportage. Sites such as KALLXO.com tally abuse cases against whistleblowers and has received 6,000 cases in the past three years.
But these cases hardly ever are addressed by institutions in Kosovo, with excuses ranging from "we have previous priorities" to "it's buried in the paperwork." According to KALLXO's Ispahiu, "in such a fragile media scene, the government often seems to ignore its legal obligation" to the media.
And this ignorance extends to a lack of prosecution of abuse cases against journalists and media workers. "Our staff has been physically attacked, our cars have been vandalized, our senior staff has been threatened with their lives and lives of their families," Ispahiu says, "all this because we were reporting facts and the truth."
If even tech-based initiatives like KALLXO fall on deaf institutional ears, they will just become vacant datasets serving as a mere nod to what technology is capable of in theory, but where exactly it fails in practice. Bringing the potential of NGOs that base their work on tech and new media to the forefront of public debate in Kosovo is key. If it only puts its potential on both sides of the institutional coin, Kosovo might be the first Balkan country to actually see an effective benefit from its large civil society presence.
---
About the Author
Nedim is a filmmaker, digital journalist and media activist from Sarajevo. He is active with a number of organizations and works on projects from the Balkans to the Middle East. He has been published by Deutsche Welle, Balkanist, CafeBabel, Muftah and OpenDemocracy. His visual work has appeared on television and been screened in Malaysia, Singapore, New York and Sarajevo.