Enduring death threats and dismissals, Murat Mehmeti's corruption revelations lead to prosecution of tax cheats
by Mark Worth
Coalition Co-coordinator
PRISHTINA – In the Balkans today, it would be difficult to find a more dedicated and effective whistleblower than Murat Mehmeti. For the past three years, Mehmeti has dealt with harassment, workplace retaliation and death threats from organized crime thugs since he exposed one of the biggest tax scams in Kosovo's history.
In November 2016, Mehmeti blew the lid off of an elaborate tax-evasion scheme that went on for many years and robbed Kosovo's public budget of untold millions of euros. Three years later, justice has arrived for all – for Mehmeti, for the people of Kosovo, for the country's still-developing democracy, and for the alleged perpetrators.
On December 18, Kosovo's Special Prosecution Office charged Safet Krasniqi, a former high-ranking official at the Tax Administration (ATK), with abusing his official position. Prosecutors say that from 2013 to February 2019, Krasniqi failed to investigate businesses known to be evading taxes by generating suspicious invoices and fake transactions with shell companies.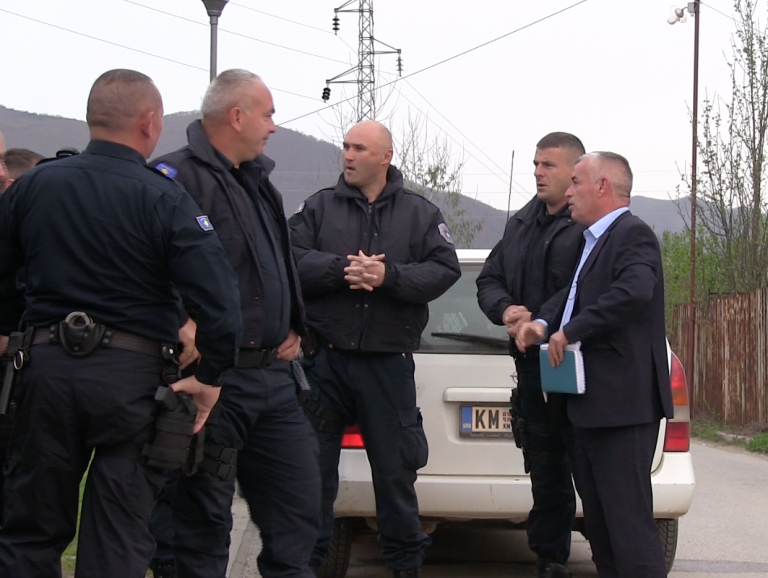 Krasniqi went so far as to authorize other ATK officials to change the phony tax documents in order to cover up the swindle, prosecutors allege. Along with 120 companies, Krasniqi also personally benefitted from the scam, which robbed Kosovo's budget of about €4 million euros in tax payments, according to local media reports.
Mehmeti, a soft-spoken former police officer with a low-pitched voice and a firm handshake, has come full circle – from being the target of retribution to be hailed a national hero.  
Mehmeti exposed the scheme in dramatic fashion. He appeared on the investigative TV news show "Jeta në Kosovë" ("Life in Kosovo") in November 2016 and explained the conspiracy to Jeta Xharra, Kosovo director of the Balkan Investigative Reporting Network (BIRN). He said the "industrial scale" fraud involved four shell companies that were registered for the sole of purpose of issuing bogus invoices so that more than 300 real businesses could evade paying taxes. (See a video of Mehmeti with English subtitles here.)
Making matters far worse, Mehmeti said high-ranking ATK officials refused to investigate most of the crimes and refer the cases to prosecutors. The four "owners" of shell companies and an accountant initially were prosecuted, but not the companies that benefitted from the scam. Instead of receiving support, Mehmeti's bosses harassed him and offered him promotions as a bribe to drop the his investigation.
The shell company "owners" actually were unsuspecting dupes who the criminals tricked and pressured into signing fraudulent documents. At least one of them took the rap for the real crooks. Mehmet Gashi told BIRN's Xharra that he had no idea what was going on. "I was told to sign these papers by a man who had a fancy ring," he said. "I can't even read or write properly." Essentially falsely accused, Gashi said he was imprisoned for a month. Another shell company "owner" was a homeless person, Xharra reported.
In December, prosecutors finally acted upon Mehmet's revelation that a high-ranking ATK official was conspiring with the tax cheats and concealing the crimes.