by Nedim Hadrovic
Coalition Staff Journalist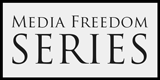 A second Hungary. That's what many are fearing Croatia may become in the wake of infringements on free expression and limitations on the media, both structural and ideological. In 150 days of power, the center-right, coalition-led government has expressed early and worrying Orbanesque signs of interference with fundamental societal freedoms, not least of which have been directed at the country's media.
Central to this dispute is someone who is no stranger to controversy: Zlatko Hasanbegović, the country's acting Minister of Culture, who is prone to brand any negative media coverage of him or his policies as "lies and manipulation."
The minister recently came under attack for having written for a publication of the Nazi-era fascist-terror organization Ustaše in the 1990s, and was quick to use these revelations in the media as catalysts to hit back hard on the media. Just after a few days in office, Hasanbegović said that the "media complicate [his] job" and deliberately slashed funds to prominent left-leaning outlets.
Editors such as Ladislav Tomicic of Lupiga.com joked that, after not having received an allocated ministry grant with practically no explanation, they should have named their application "Ready for Culture" rather than "Culture for the People," referencing the WWII-era fascist slogan "Ready for the Homeland."
Furthermore, Hasanbegović openly downplayed fascist war crimes, demanded more expressions of "patriotism at schools and educational institutions," and literally removed radio and television programming that focused on political discussions.
These Machiavellian encroachments on the media seem to be all but sanctioned under a government led until June 15 by Deputy Prime Minister Tomislav Karamarko, but seemingly ruled by the figurehead Croatian-Canadian ex-pharma boss Tihomir Oreskovic. Karamarko resigned earlier in the week after he was found to be in – and admitted to – a conflict of interest between business interests. Prime Minister Oreskovic soon followed, having been voted out of power by an overwhelming majority.
After a five-day visit to the country precisely to assess these concerns firsthand, Council of Europe Human Rights Commissioner Nils Muižnieks said Croatia's "social cohesion and pluralism are under threat."
Pushing Back Against the Push-Back
In fact it is these inhibitions on expression and threats to the sustenance of media that have kept Croatia's Media Sustainability Index comparable to Armenia's and Kosovo's for the past half decade.
While physical assaults on journalists indeed are rare, and have declined in recent years, Saša Leković, president of the Croatian Journalists Association, maintains that "conformity and self-censorship are more efficient in disciplining the media" than physical attacks.
However, verbal attacks, intimidation and death threats – which Leković himself has been the target of – are ever-present and rarely prosecuted. The CJA last year highlighted impunity as one of the main factors obstructing media freedom in Croatia.
"Activists and citizens in Croatia are uniting to oppose and sound the alarm regionally and internationally about threats to freedom of speech and opinion in their country."
The CJA was also most vocal in the first few days of the now-fallen coalition, penning an open letter in February to Croatian members of the European Parliament highlighting the issues that the country's media workers now faced.
"In April last year," Leković urged Brussels in the letter, "Tomislav Karamarko, the leader of the strongest opposition party at the time, in his interview given to Globus weekly had announced a revisionist policy … and said the citizens will be allowed to say/think what they want in their own homes, but not in public – and journalists will have to support that kind of administration behavior."
This institutional sentiment pervaded into the national carrier, HRT, when programming started becoming heavily monitored and instances of presenters being laid off emerged, after they and their shows' guests critiqued censorship within the Croatian National Radiotelevision.
Jelena Berković, of the citizen participation NGO GONG, says her organization proposed a revision to the law that allows any ruling party essentially to appoint executive directors of HRT, but this fell on deaf ears. "The ruling party prefers a simple majority," which Berković says makes public television "more vulnerable to political pressure."
It remains to be seen what the falling of the current center-right government will mean for the near future of Croatian media and these worrying patterns under four months of rule. The Southeast Europe Coalition for Whistleblower Protection and its partner organizations in the country and the region continually express concern over the treatment of the country's media workers, regulatory overreaching by politicians, and government meddling in editorial affairs.
Blowing the Whistle on Media Meddling

Activists have pledged to work together to rectify the damages that not only this past government has made to the media landscape, but also to work to repair the overall deterioration the profession has faced in the past decade, reflected in a falling Media Sustainability Index and an increasingly unprofessional attitude – both from the public's perception and the work of journalists.
If there is a shining light at the end of the tunnel of tribulations of Croatian media, it is that activists and citizens are uniting to oppose and sound the alarm regionally and internationally about threats to freedom of speech and opinion in their country. The truisms that the public once held true are being challenged globally by a new normative standard being set by social media and online independent outlets, which are still largely uninhibited in Croatia.
If Croatians are to take back the platform for dialogue and the quality broadcasting that HRT was regionally renowned for, they will have to start from the top-down and eliminate the nascent rise of European fascism from their institutional ranks.
---
About the Author
Nedim is a filmmaker, digital journalist and media activist from Sarajevo. He is active with a number of organizations and works on projects from the Balkans to the Middle East. He has been published by Deutsche Welle, Balkanist, CafeBabel, Muftah and OpenDemocracy. His visual work has appeared on television and been screened in Malaysia, Singapore, New York and Sarajevo.