Tell Bosnian Prime Minister Denis Zvizdić to stop the brutal retaliation of Tuzla Kvarc!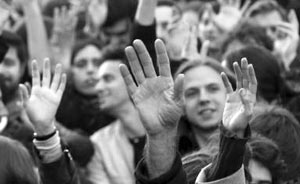 Campaign Central
Activists throughout the region are fighting for whistleblower rights.
Dispatches
Albania was praised for passing a strong whistleblower protection law in 2016. Making it actually work for employees and citizens, however, it proving to be tougher than expected.

Read more

22

Feb

Anti-corruption activists in Moldova are campaigning to stop the illegal collection of "informal" taxes in the education system – even setting up their own whistleblower hotline.

Read more

10

Feb

Three months after his blaze-of-glory resignation, former EU judge Malcolm Simmons has given investigators no evidence to support his vague charges of misconduct at EULEX.

Read more
On a Mission:
A message from
Coalition founding member
Ana Novaković
---
Ana Novaković, Executive Director of the Center for Development of Non-Governmental Organizations in Montenegro, introduces the Southeast Europe Coalition on Whistleblower Protection.